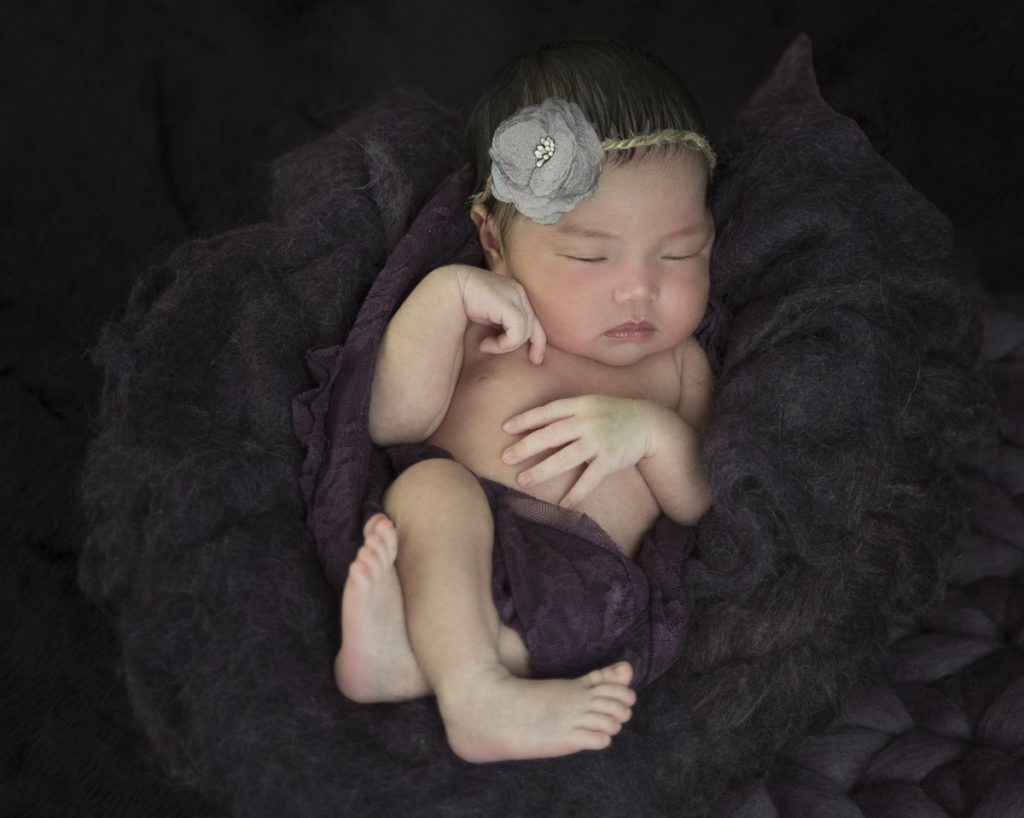 Newborns are best photographed within 5-14 days. During this period baby still remembers womb-like positions and willingly takes them. Baby`s body is very flexible, so it is possible to accomplish all desired cute poses. After the second week of life babies are more alert and easy to wake up, they move and stretch, so achieving nicely styled newborn shots becomes very challenging. Furthermore, in the first days of life, the newborn does not suffer from colic yet and  sleeps a lot, and this is actually all what we want😊 –  to have your baby sleeping throughout the entire session.
To achieve that and make your session run smoothly:
Feed your baby well right before leaving for studio

Bring a pacifier, even if your baby does not usually use it

Bring a bottle of milk. If you're breastfeeding, just pump the milk into the bottle

You will also need: wipes, diapers, blanket for wrapping and a nappy cloth for feeding or burping

Nursing mothers should avoid coffee, black tea, chocolate, citrus fruits and soda, as well as any spicy food, 24 hours prior to the session

Do not use oily moisturisers, talcum or ointments & creams containing zinc oxide  on the  babies skin at the day of photo shoot

Feeding can be followed by a warm bath shortly before leaving for photo shoot

Try to keep your baby bit awake during a car drive on the way to my studio

Choose baby clothes, which are easy to unwrap, for example rompers with zip or buttons, instead of those pulled over the head

As the session includes portrait of mum & dad with a baby and also a family picture, please try to dress similar colour tones and rather choose clothes that are not to covering and built-up, e.g. something with short sleeves and a larger neckline
I hope, these few tips will help you prepare for your baby`s first photo session, so it runs smoothly and comfortably. I sincerely encourage you to plan and book a session before the expected date of birth to make sure, that I will be available to your family once you come back home from the hospital. See you soon in my studio!