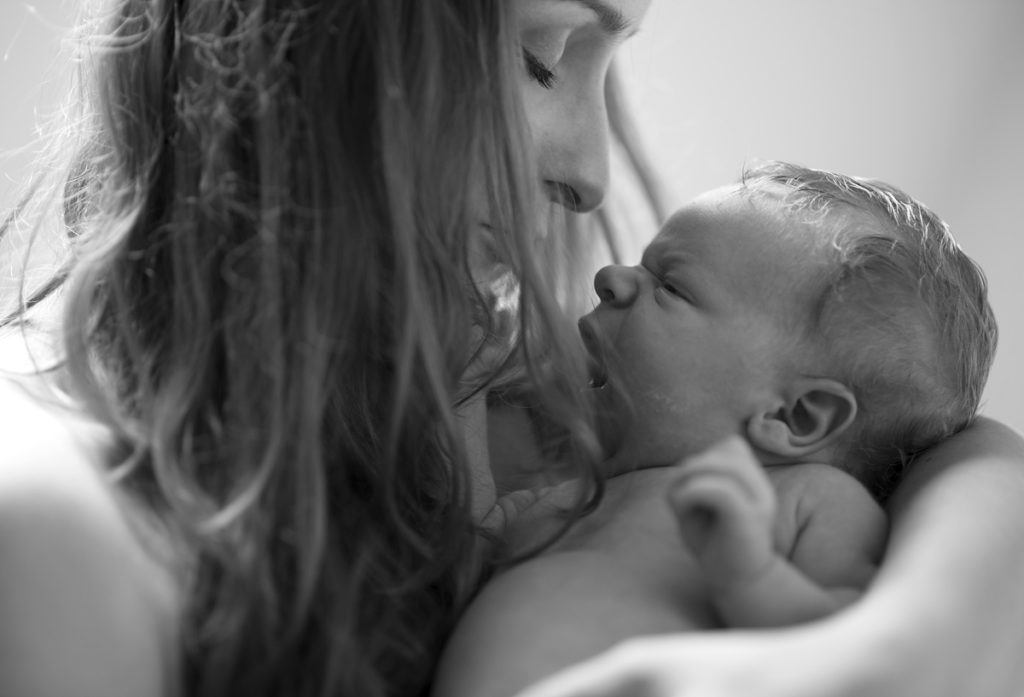 Photographing newborns is certainly not an occupation for every photographer. Empathy and patience are needed here. Each session is different because it is impossible to predict the mood and well-being of the child and his mother.
Usually on photographer websites, we can read that the newborn session is to be performed until the 14th day after birth. I find these rules always pretty awkward, and only established for the photographer's comfort of work. "Older" newborns might be a greater challenge, because you may not fit them into the basket and you can not expect them to be asleep throughout the session.
Well, life has its own rules and is not always arranged perfectly. Sometimes after delivery, mother with the baby must spend more time in the hospital, or she simply does not feel well .This can not absolutely mean that a newborn photo session becomes impossible. I always ask parents to follow their own comfort and well-being of baby. Also very subjective assessment of a women regarding her own look must be taken into account by the photographer. In my opinion, new moms look just beautiful, even despite of being exhausted and sleepy. Just a delicate make-up, covering up the shadows under your eyes is enough. I avoid the full plan and usually take the portraits of mother with the baby in half-close. I encourage moms to dress loose clothes in light colours. However, the most beautiful clothing in the frame always turns to be just a naked skin, and if we can persuade mom and dad to hug a naked newborn to their body, the effect of such portraits is unforgettable.